In the Round: Rafael Viñoly Completes a Perfectly Circular Bridge in Uruguay
Rafael Viñoly has gone full circle — literally. The Uruguayan architect returned to his home country with the completion of the Laguna Garzon Bridge, a road connecting two coastal cities that forms a ring when viewed from above.
Viñoly was tasked with creating a bridge that would form a direct route between the cities of Rocha and Maldonado, crossing a scenic stretch of water known as a haven for birds and other wildlife. It was imperative that vehicle speeds be reduced within this sensitive environment, and Viñoly's design naturally slows cars down while also providing drivers and pedestrians with ever-changing views across the surrounding landscape.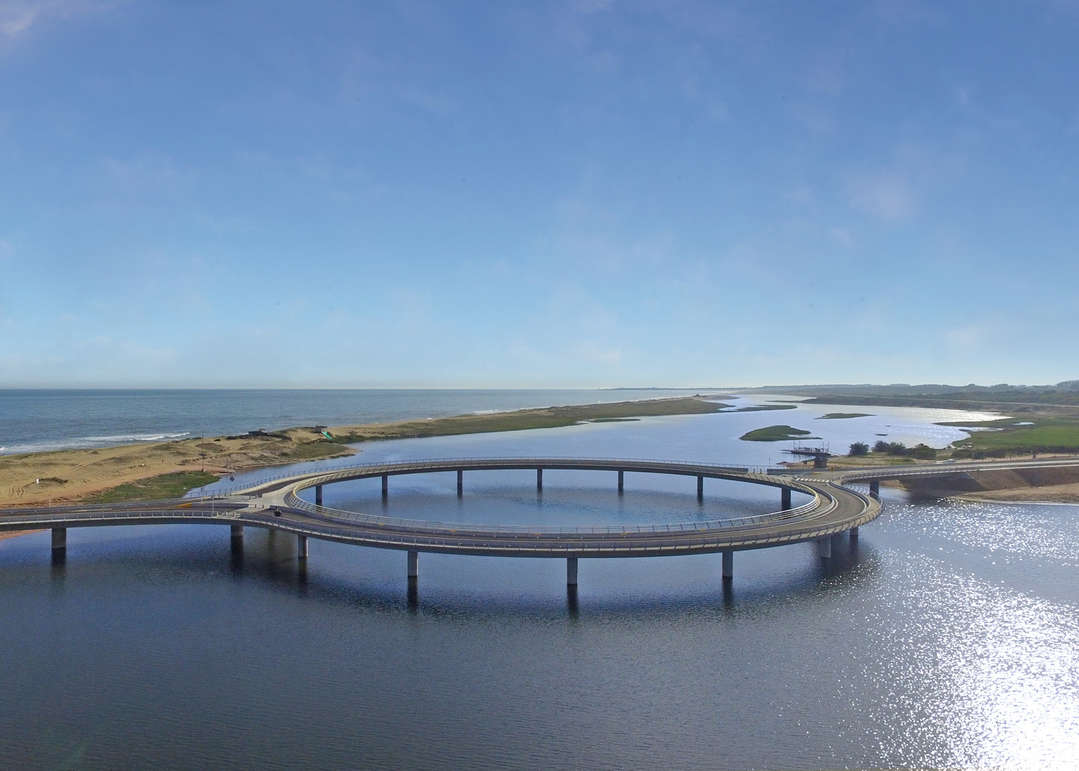 The structure used over 450 tons of formed steel, 131,200 feet (40,000 meters) of post-tensioned cables and 123,600 cubic feet (3,500 cubic meters) of concrete and has proven controversial, sparking protests from environmental groups. But Viñoly defended the project, pointing out that he has lobbied for local authorities to gain more control over development in the area.
"The rotunda signals the terminus of the National Route 10," said Viñoly. "I accepted to design the bridge on the condition that Route 10 — a federal highway that has been the main access to the beach resorts along the Uruguayan coast and one of the most destructive planning drivers of the territory — be downgraded to local jurisdiction in order to better control the development process."
Opening in December 2015, project investors have also praised the completion of the ring-shaped bridge. "It is an iconic architectural piece that will be a catalytic factor in driving the development of Rocha's coastline," said Argentine Eduardo Costantini, who invested 80 percent of the $10 million construction cost.
To see more images of and insight into Rafeal Viñoly's projects, check out his firm's profile on Architizer.