How Small Firms Are Working Big and Saving Money
By modeling design in three dimensions, Building Information Modeling (BIM) can increase productivity across the board for designers. It surpasses the 2D drawing process by streamlining coordination between collaborators and alerting all users to collisions between systems that previously would not have been detected until the field.
If the benefits of BIM are well established, so is one of its myths: namely, that it is an expensive tool intended for big firms. Yet professionals at every scale of practice face challenges of representation and communication. Committing billable hours to simple adjustments may be a boon to the personnel-laden enterprise and shorthanded studio alike, but automation comes as a particular relief to firms where one person does it all.
That's the case for freshly minted entrepreneur Davey McEathron, who speaks compellingly about BIM's efficiency. McEathron launched his architecture business in Austin within the last year and notes that "the efficiencies of working in 3D help me be faster with my drafting, which in turn allows me to be competitive with my fees and spend more time on design — which is where we'd all rather spend our time." He adds, "Many companies are now developing component families for their products. So, you can design with confidence knowing that the pieces will all fit together as designed. Autodesk Revit LT communicates seamlessly with AutoCAD, for our consultants, and even has the ability to function alongside SketchUp." Revit LT is a simplified, lower-cost BIM tool that helps you produce high-quality 3D architectural designs and documentation in a coordinated, model-based environment.

Images courtesy Mohle Design.
Architects at other small outfits echo the sentiment. "Other than efficiency of design process, the major advantage of Revit LT in our firm is the ability to calculate and schedule key items within the design," says Geoffrey Tears, who joined Mohle Design in late 2014 as a project manager and designer. "This helps exponentially when accounting for cost/budgeting and design factors, such as area calculations and occupancy loads."
Ted Mohle, owner/head designer, hired Tears as an intern to explore the benefits of the BIM process, and from that initial trial, he's now leading the Houston firm's transition from AutoCAD LT to BIM. In detailing the ways the new platform enhances efficiency, he observes how the speediness concept also applies to the consumer side of the equation. "We can sell our ideas instantly to a client in three dimensions," Tears says. Now, "instead of postproduction completely ruling our lives," Mohle produces most collateral in Revit LT and stores a marketing graphic in the model.
Ben Crellin, a principal engineer at United Structural Design, concurs: "Owners and developers enjoy seeing the 3D isometric views that we place on our cover sheets because it allows them to visualize the end product more easily," adding, "By utilizing the built-in features of Revit, we can deliver professional 2D drawings to the client for submittal without worrying about drafting conventions and standards for line types, layers, and so forth." Whereas Mohle Design no longer has to import a model into Adobe Suite or 3DS Max for visualization purposes, United Structural Design is now delivering projects without outsourcing drafting services.
According to Crellin, making the leap to BIM means keeping pace with bigger clients as much as competitors. The Phoenix-based structural-engineering consulting company comprises only two staffers. But its primary services — design of structures and related activity like forensic analysis and inspections — means that United works "with architectural clients of all shapes and sizes, whether they are using AutoCAD or taking advantage of all of the capabilities of the full version of Revit." To dovetail with their rotation of partners, Crellin and his co-principal subscribe to Autodesk® AutoCAD® Revit LT™ Suite.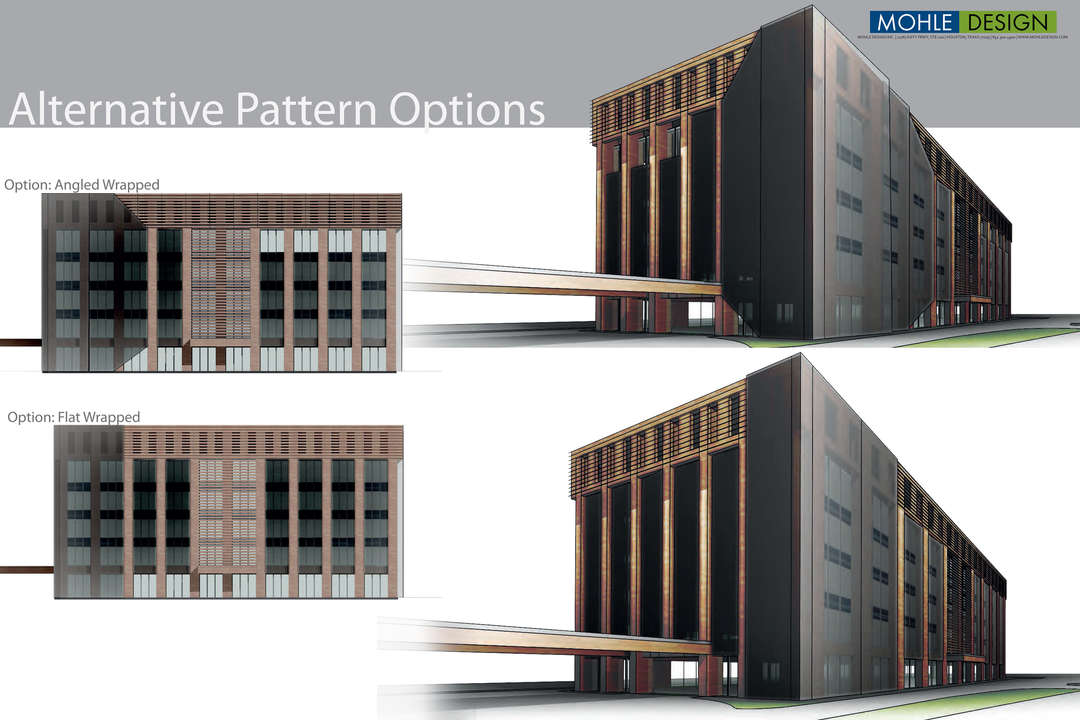 Philip Noland offers another take on compatibility. Noland's eponymous Charleston, S.C.-based design and visualization company specializes in 3D renderings for real estate developers. "When a new project comes along and the client has existing Revit models, there is a huge time savings when every contribution to the design integrates into the final project file," he explains. Like United, Noland uses Revit LT, and the move has yielded other benefits. Synchronizing every reference sheet to show new numbering or account for a shifted wall, for example, now only requires a change in one view.
In addition to easing review for clients, Noland notes how BIM's 3D visualizations are producing new opportunities to sell to them: "Not only can we sell to the client looking for a new design, but we can also up-sell the many different production exports Revit has to offer. If the client is hiring our company for a 3D visualization, for example, they may also be interested in floor plans for marketing and elevation studies for client meetings. Even though Revit is great at being a 3D product, we find many opportunities in providing other deliverables."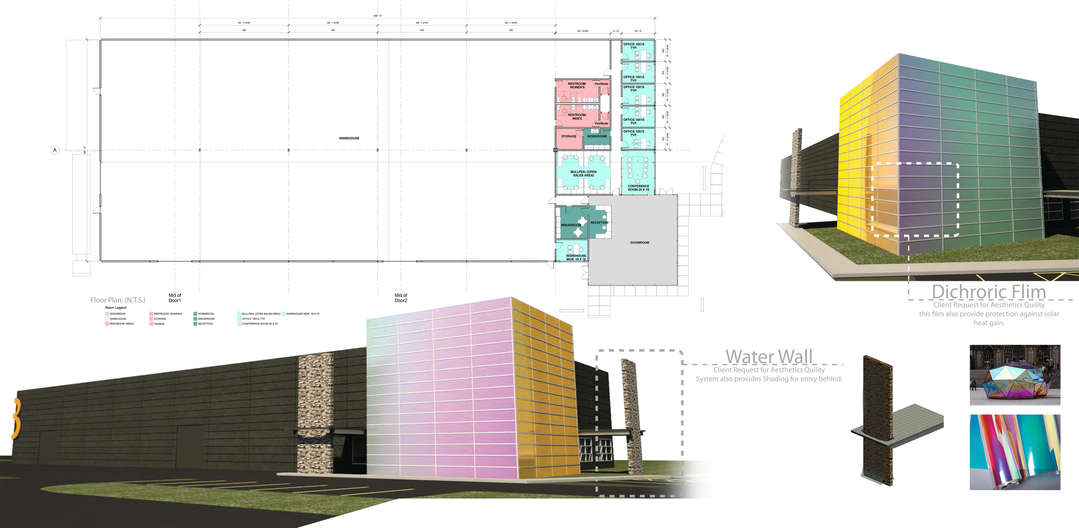 In short, BIM not only saves valuable time, but can even expand one's business offerings, a factor that bolsters the budgetary case for a small design firm to adopt the modeling platform. Revit LT maker Autodesk has created pricing for the service to further lower the barrier to entry.
An annual desktop subscription for the Revit LT Suite, which also includes AutoCAD LT, starts as low as $42 per month. Moreover, small firms that don't have large chunks of time to spend on training now have numerous options for self-paced online training and tutorials. To be sure, the LT suite does not include the full functionality of Revit, but its capabilities match project types and workflow of most smaller outfits that want to get started with BIM. The full version of Revit, which includes extra tools like photorealistic rendering in product and MEP features, is available in the Building Design Suite, which can also be rented on a monthly, quarterly, or annual basis.