Architecture on the Market: 7 Masterful Modular Prefab Homes
Prefabricated homes haven't always been considered covetable spaces at the height of design. Their prepackaged elements often remove a character of originality that is desired among many homeowners. However, rising housing prices and the increasing trends in globalization have renewed interest in prefab homes that are reasonably priced, low commitment and relatively easy to maintain.
A new class of designers and fabricators is harnessing the recent spark in the market for flexible living spaces by offering low-cost and sometimes even transportable homes with carefully crafted design elements. Modern layouts and sleek materials such as weathered steel, warm timber and glazed walls make these tiny homes both cost effective and striking dwelling places. This collection of contemporary prefabricated homes currently for sale from Brick & Wonder demonstrates the rising trend is showing no signs of slowing: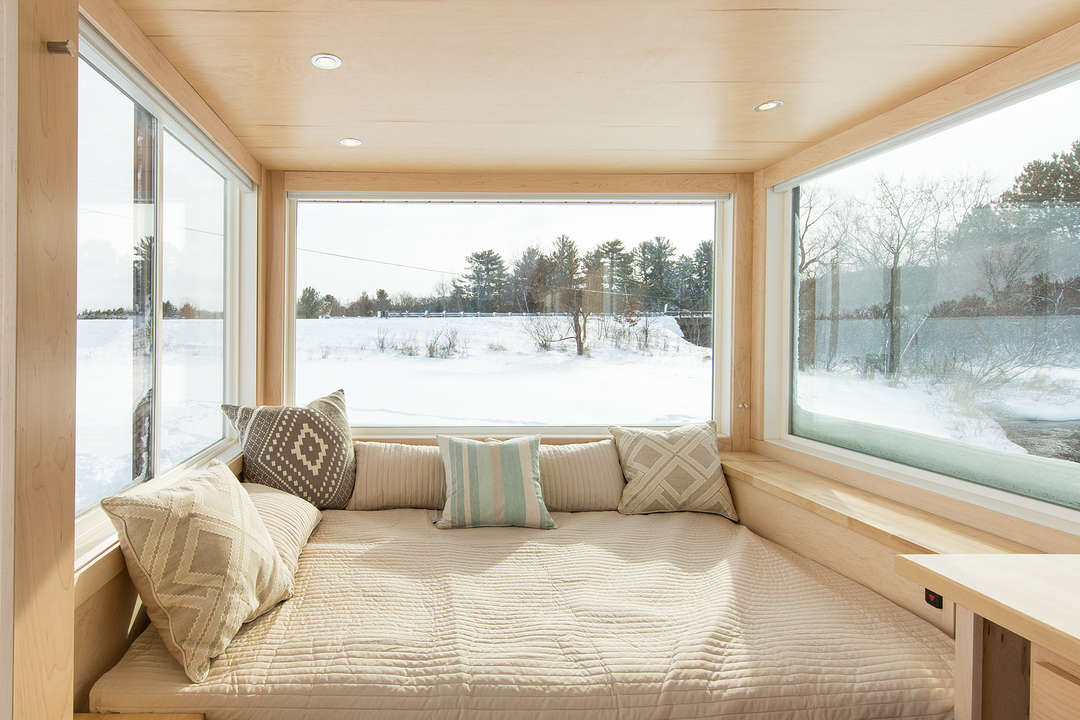 The Escape Vista is an innovative approach to mobile architecture. It is often difficult to find a mobile home that is beautifully designed down to every detail. The Escape Vista aims to have functionality and space coexisting in ideal cohesiveness. The Escape Vista can be ordered for $46,600.
Harwyn pods are small prefab structures that provide self-supporting space for any place and use. The pods are designed to create a space that adapts to the needs of the user and site where it is located. The design brief called for the pod to be versatile enough for 'a drummer needing a practice room, an engineer coding the future, a student studying toward her potential or a creative team briefing a client.' The flexible Harwyn Pods are currently available for $26,400.
The Hütte Hut is built to order and designed around modernist values. The design explores the idea of a lightweight mobile space with a focus on detail of craftsmanship and material quality while promoting a simpler lifestyle integrated with nature. The elegant Hütte hut runs for $63,900.
Inoutside House by Inoutside

Inoutside house was developed to provide families with an easy but beautiful option for extra living space. By employing an efficient design, the pods add indoor/outdoor living spaces that are prefabricated then transported and assembled on site using environmentally conscious construction materials. The Inoutside house is a steal at $13,575.
IT House by IT House
The IT House is a precision building system, custom tailored and made to order. Borrowing established ideas of just-in-time manufacturing and global shipping networks, parts are shipped directly to the site and no centralized factory is required. This well-side modernist home can be ordered for $180,000.
Minimod aims to connect people to nature through architecture and great design in simple and accessible ways. Users of Minimod have various customization options starting from a single module and then adapting the space to their needs. Each structure is prefabricated with steel frame system technology and delivered to site. Minimod is priced upon request.
Rev House is a concept that was born out of a passion for architecture and the sea, bringing together the two worlds in a well-crafted floating home. It was envisioned by an engineer with a background that ranges from civil construction, aerospace and automobile to boat building, bringing an eye for methodical design and careful attention to detail. Rev House is priced upon request.