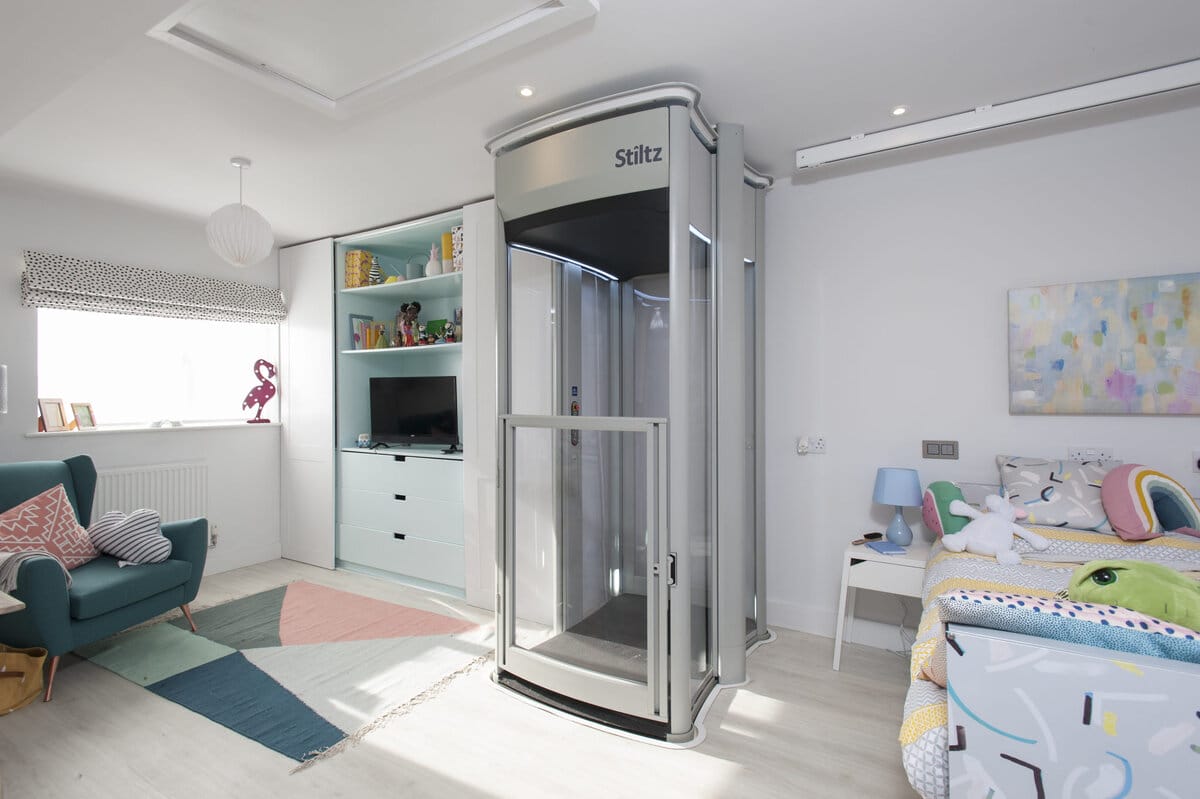 A nationwide homelift company has extended the distance its latest range of domestic lifts can travel by half a metre to a maximum of 4.5 metres. Stiltz Homelifts has rolled out the product update, which meets the BS EN 81-41 European standard for lifts traveling over three metres, to the Stiltz Duo+ Homelift and Stiltz Trio+ Homelift models.
The longer travel option allows the company's authorised partners to reach out to end users with more varied types of property, such as period buildings or homes with high ceilings. 
In order for the lift to travel an extra 50cms, the homelift specialist has increased the size of the drum, while the modular, self-supporting rails can be customised to fit the size requirements of any ceiling.
Gino Farruggio, UK Trade Sales Director for Stiltz Homelifts, said: "We're delighted to have expanded the capabilities of our homelifts as this means we can now offer designers, architects, and building professionals an even greater number of installation options on projects.
"Our research and development team in Kingswinford have worked hard on extending the travel distance of our lifts following feedback from our distributors in countries like France and Germany, where properties tend to have higher ceilings than in the UK.
"The new 4.5m travel option means we can provide a unique solution to homeowners with higher ceilings who have an immediate need for a homelift."
As part of continuous investment in product development, Stiltz Homelifts has also upgraded its Classic and Vista models with a new control panel which brings them in line with the Duo+ and Trio+ models.