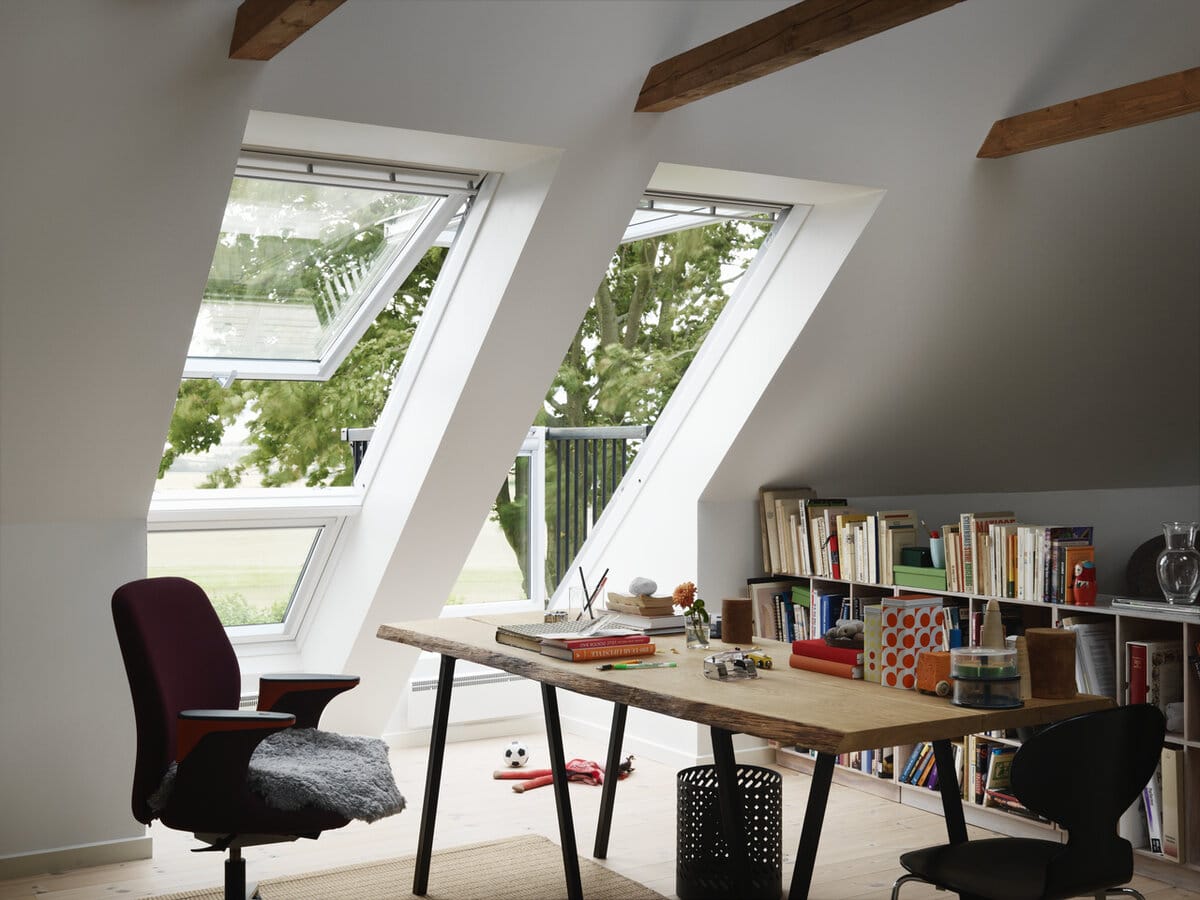 Creating an area for home working is one of the first things that many people aspire to when building their own home. Unfortunately they're also the rooms that end up being reduced in size to create larger family areas elsewhere. Box rooms or small annexes off a loft bedroom inevitably form home offices instead.
However, for a home office space to work, the most important factor is not size and scale, but rather how much natural daylight and fresh air is able to enter the room to create a healthier working environment.
VELUX's product manager Grant Sneddon sheds some light on home office spaces that will help self-builders develop their own efficient work space, in even the smallest of nooks: "At VELUX, we're passionate about promoting healthier homes, and design our roof windows to help self-builders and homeowners across the UK create properties which provide them with healthier indoor environments.
"We know that increasing the amount of daylight and fresh air in our homes has a massive impact on our wellbeing and for those working from home, it helps facilitate learning and concentration. So considering how to achieve this in a home office is very important."
Grant shares his tips for those planning a home office in their new home:
The optimal location for a desk in a traditional office is near to a window, to make the most of daylight coming in from the side. However, for non-traditional room shapes, for example in a loft conversion, installing roof windows allows you to maximise views, space and natural light.
High ceilings in lofts can mean roof windows may be hard to reach. VELUX INTEGRA® roof windows are available in either electric or solar powered options and open and close at the touch of a button. Upgrade your VELUX INTEGRA® roof window with VELUX ACTIVE to provide the ultimate choice for fresh air and better indoor comfort – ideal for loft working.
For those who might have a smaller budget, VELUX STUDIO includes three sashes in one frame, providing real value for money. The slimmer profile allows more daylight to enter a room and offers a panoramic view as the width is twice the roof window's height.
To open up a small loft space, VELUX CABRIO® balconies fit perfectly into roof spaces, and fit flush with roofs when closed. In a matter of seconds, the VELUX CABRIO® balcony brings the outside in, letting in more natural daylight and fresh air and creates the perfect spot for a coffee break al-fresco.
VELUX's website has a host of options for those planning a self-build project. For more ideas and project inspiration, visit www.velux.co.uk/selfbuild