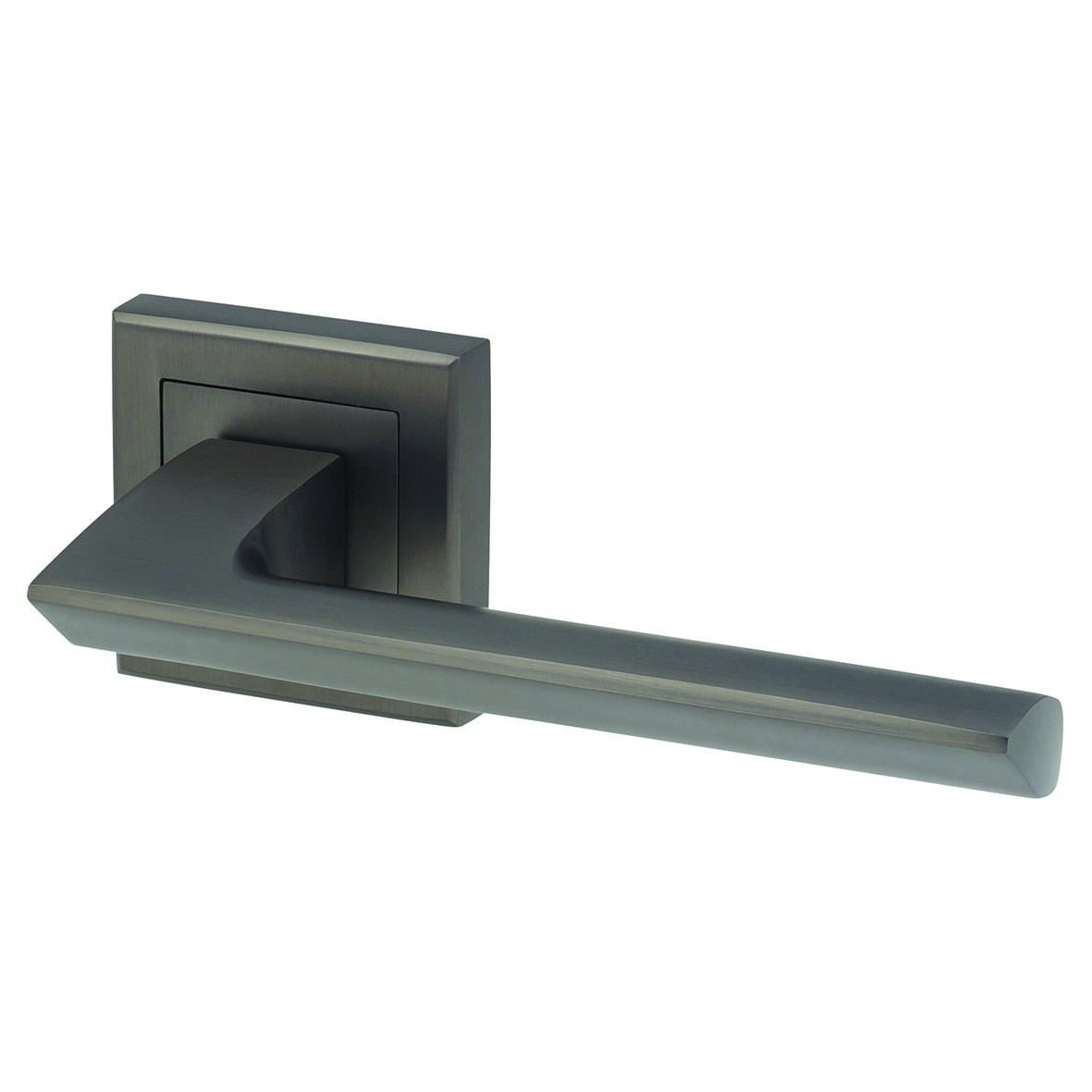 Across the country, Britons are using their time during lockdown to work on home improvements and DIY projects. From kitchen refurbs, to sprucing up the garden, the nation has taken the opportunity to review and renew their living space. However, to get the most from these projects, it's important not to overlook the smaller design details, such as door handles. Not just for functional purposes, these additions can help finish exciting interior design schemes, thanks to the wide range of stylised options to choose from.
Recognising the significant impact these elements can have on interior space, the door handle market has significantly expanded in recent years. Manufacturers have upgraded their portfolios with new and wider selections of finishes, styles and designs. One such brand is the Morello range, exclusive to IronmongeryDirect, which now includes four new Lever on Rose door handles which are ideal for commercial or domestic installations.
Across the collection, Morello handles are designed in a way that conceals their internal fixings and screws. As such, the products can be used to create sleek, contemporary interior aesthetics – an increasingly popular trend in modern homes. Whether it be the polished chrome Morello Theta Lever Handle, or the gun metal coloured Morello Omega Lever Door Handle on Rose, the collection has something for everyone. What's more, as well as looking great, the range has been designed to deliver long-lasting performance and durability.
Additionally, products from the Morello range are manufactured from aluminium, one of the world's most sustainable materials. Despite only recently coming to market, one product in particular has already elicited a strong reaction; the Morello Zeta Lever Door Handle on Rose in matt black. The interior door handle features a durable, low maintenance finish and a ten-year guarantee and has been designed to complement a wide-range of modern and traditional styles, particularly for those incorporating the ever-popular matt black décor trend.
To view these products and see more from our extensive range, please visit: www.ironmongerydirect.co.uk