SHOWS CAPEX, OPEX & LIFE CYCLE COSTS FOR CONTINUOUS FLOW HOT WATER DELIVERY VERSUS TRADITIONAL SYSTEMS
Rinnai has issued a CPD – 'Hot water applications relying on gas
– The Instantaneous approach' with an analysis that shows the following savings: Nearly 20% of the operating cost, over 30% of the capital cost, over 15% reduction in Carbon Footprint, over 75% in physical space and over 85% in Weight. The CPD is available direct to anyone in the consulting, contracting, facilities & premises management or end user sectors of the industry.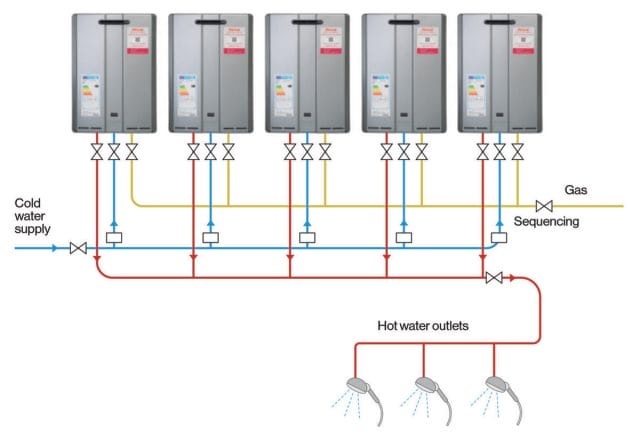 The CPD was created to evaluate the carbon savings in hot water applications that rely on natural gas. This is specifically intended for non-domestic applications such as offices and hospitality. There are over 1,656,000 non-domestic buildings in England and Wales, and it was estimated that 85% of the current buildings are connected to the gas grid.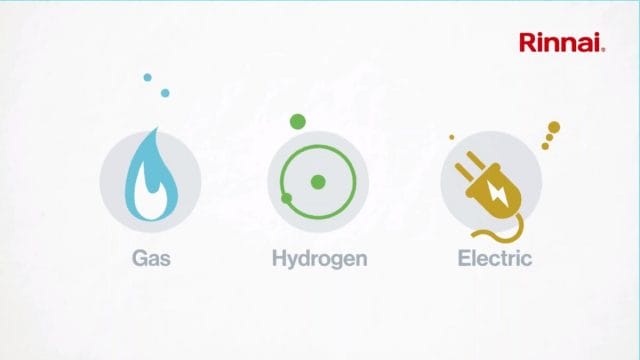 Comments Pete Seddon, Technical Manager of Rinnai, 'It has become clear that natural gas is likely to continue for the next decade or so as hydrogen comes on stream. One immediate solution to the current energy crises is to reduce the gas consumption. Most of the time the efficiency of the heating system is provided by the burning appliance, however energy waste can also occur in other parts of the system.
'For instance, in domestic hot water (DHW), water storage can considerably increase the energy consumption of the system. The CPD shows the savings of the continuous/instantaneous heating. This approach is found to save a considerable amount of capital and operational cost while also generating important savings in carbon, space, and plant area.'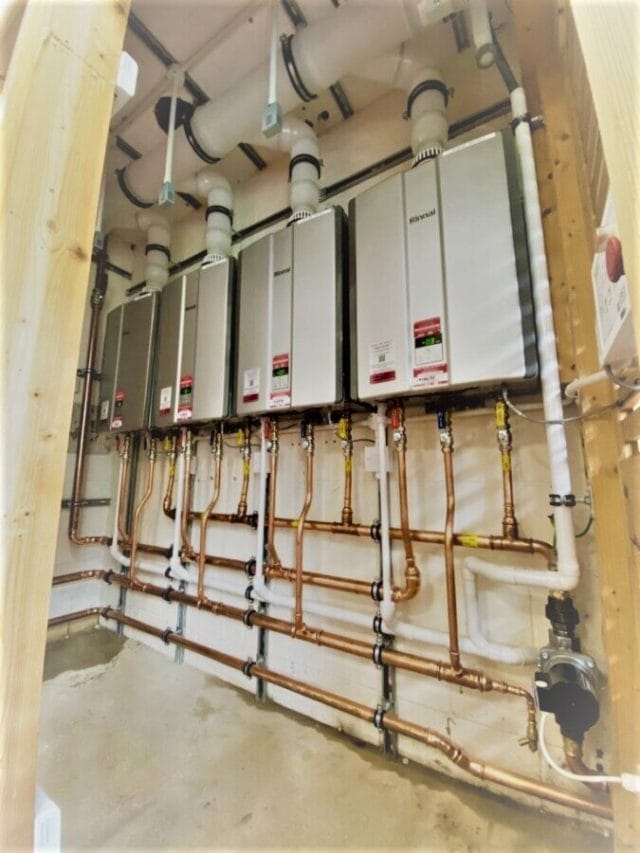 This CPD uses the notional building methodology and focuses principally on 2 types of commercial buildings such as offices, schools, hotels, restaurants, and hospitals. It is readily available, simply contact the company direct for notice of venues and dates.
Rinnai offers comprehensive training courses and technical support in all aspects of the water heating industry.
More information can be found on Rinnai's website and its "Help Me Choose" webpage or simply email [email protected]
All Rinnai units are created to noticeably reduce customer costs throughout the product's life cycle and to minimise installation time and operational costs.
Rinnai's new H3 line of products, such as: heat pumps, hybrid formations, electrical formats and water heaters that accept hydrogen blends ready are designed to assist achieving global short- and long-term decarbonisation targets and reduce customer costs.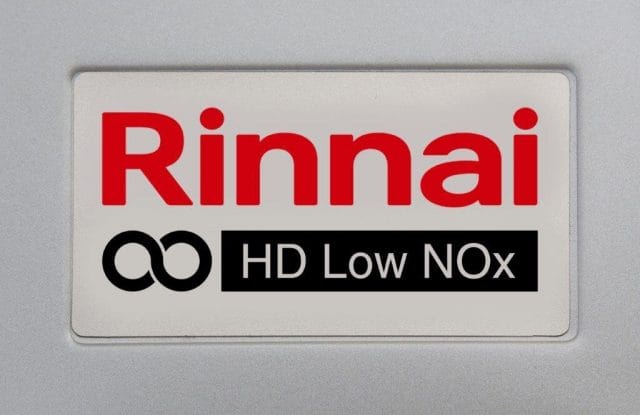 The "Rinnai N series" is hydrogen blends-ready NOW and can use BioLPG capable of delivering NetZero carbon emissions.
Rinnai is a world leading manufacturer of water heaters which designs and produces over two million units a year. The company operates on each of the five continents and has gained an established reputation for high performance, robust cost efficiency and extended working lives.
Rinnai hot water products offer a limitless supply of instantaneous temperature controlled hot water that simultaneously performs at 65 degrees C as a disinfectant on all known bacteria.
Rinnai units are UKCA certified, A-rated water efficiency, accessed through multiple fuel options and are available for purchase 24/7, 365 days a year. Any unit can be delivered to any UK site within 24 hours.
For more information on the RINNAI product range visit