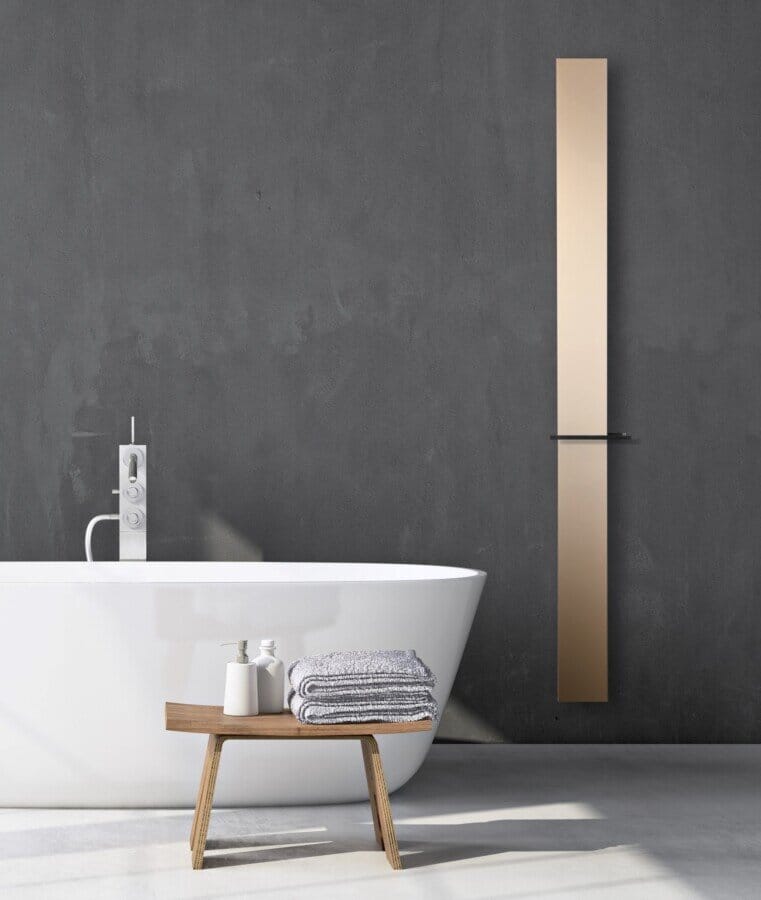 Luxurious accommodation in a historic setting. The Botanic Sanctuary is a boutique hotel located at
the former convent site of Elzenveld, Antwerp.
Having undergone a total restoration the historic grandeur of the building was restored whilst the interior underwent a complete metamorphosis.
Luxury and comfort are central to the overall hotel concept, right down to the bathrooms.
Here the electric Beams Mono radiators by Vasco guarantees optimum comfort for the guests and their
elegant design dovetails seamlessly with their aesthetic surroundings.

The Botanic Sanctuary is a very special place to stay; dating back to the Middle Ages, the historic
convent building plus the infirmaries were rejuvenated and transformed into a luxurious five-star
hotel with 108 rooms. Botanic Sanctuary is home to four gastronomic restaurants, a sizable
conference center, a wellness center, and a botanical garden.
"The renovation focused on the façades and roofs; whilst the interior has been completely refurbished, with the exception of the floors and several historic ceilings", says Johan Van Laer of project developer IRET Development.

Elegant design Only the best is good enough for this prestigious five-star hotel, all the materials met stringent quality requirements. The hotel rooms are heated with Vasco's electric Beams Mono radiators.
This aluminium design radiator combines all the benefits of electric heating with purity of design. "A
high-end hotel such as this holds itself to high standards", says Paul Sas of Versani, distributor of the
Vasco heating systems. "The Beams Mono radiators boast an elegant and sleek design. The vertical
profiles are just 150 mm wide and the connections are entirely hidden from view. At the same time
they have a large thermal capacity. In the end the choice was an easy one."
Optimal heating comfort
To generate electrical resistance the small profiles of the Beams Mono radiators are fitted with
additional fins to increase the heat output. A cover panel is integrated at the back, in the same
colour as the front, where the electrical resistance is entirely hidden from view. As a result the
radiator can be heated to high temperatures, naturally with the option of automatically regulating
the surface temperature according to your needs.
Best option
"We offer our guests optimum comfort in the colder seasons as well the summer months so it was
necessary to equip the bathrooms with additional electrical heating. From a price/quality ratio
standpoint the Beams Mono radiators were our best option. They deliver exactly the thermal output
we were looking for and their minimalist design is the perfect match for the aesthetic concept,
which uses a maximum of natural materials", Johan Van Laer explains.